ABOUT SPEED QUEEN LAUNDRY
About Our Stores
Speed Queen Laundry stores are more than just a place to do laundry for you, our customers, they are a welcoming spot for the community and constructed with families in mind.

The bright, open design of Speed Queen Laundry stores not only enhances the aesthetics, but also increases overall safety. Free high-speed internet, lots of comfortable seating and tables, and a kid-friendly lounge area featuring complimentary use of iPads will keep everyone entertained and happy while waiting for your wash.

You will also appreciate the versatility and convenience of the Speed Queen app and Speed Queen Rewards. Our easy-to-use app creates a best-in-class retail experience, while our rewards program offers tangible benefits for being a valued customer.
A better place to do your laundry.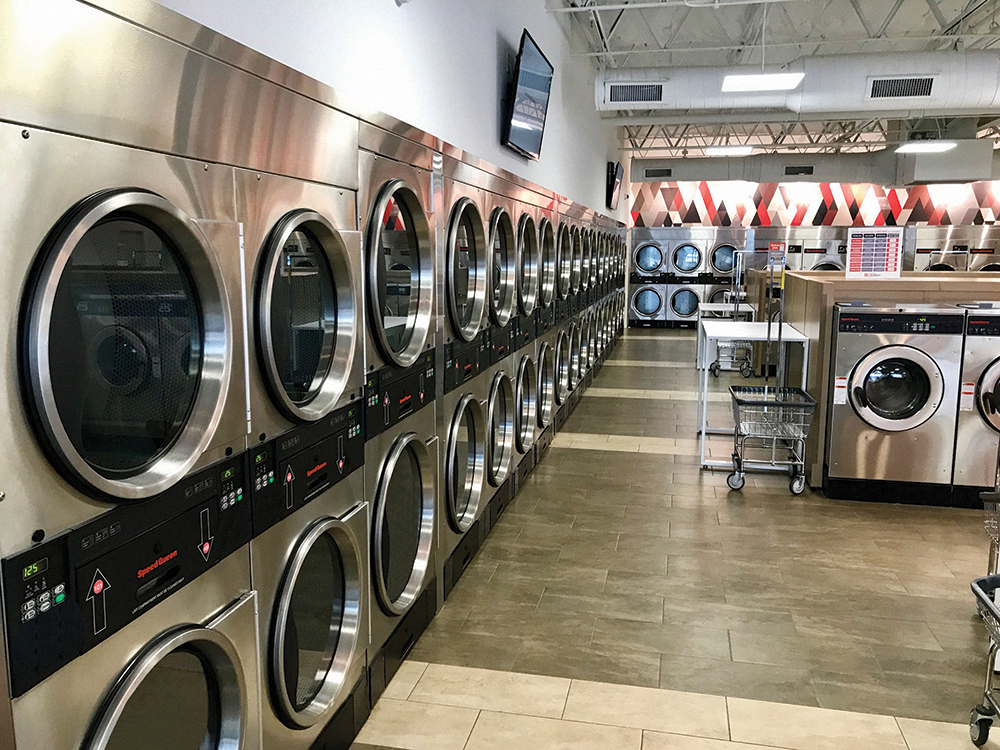 About Our Machines
Speed Queen's world-class laundry equipment is built to last longer and outperform the competition. Working together with our cloud-based technologies and intuitive apps, Speed Queen elevates the laundry experience, while making it easier and more convenient to do your laundry.
Backed by a 110-year history of building the world's most reliable laundry equipment, Speed Queen's intuitive controls are designed to improve your experience by giving you greater accessibility to tailor wash cycles to your specific needs. The additional options provide you with full control to get the most out of your wash and dry.